Culture
这里是标题一h1占位文字
---
Xinling has developed its corporate culture centering on its core concept and corporate image through years of growth.

Working style: strong and fast execution; never walk when you can run
(1) Undertake work immediately and complete work without delay.
(2) We have to "run" and cannot afford "walking" to keep up with the times.
(3) We will win only when we act faster in the fierce market competition.
Management concept: standardization, rigor, innovation and efficiency
(1) Standardization: introducing advanced concepts and realizing modern management as a constantly pursued goal.
(2) Rigor: ruthless management and awe of principles.
(3) Innovation: The Xinling people keep challenging new heights and doing the best.
(4) Efficiency: imposing self-pressure, complying with stringent standards, working as a team, taking on challenges against limits, and winning the first place.
Talent concept: talent is the most important resource of Xinling
(1) Talents are those who perform their roles diligently and satisfactorily in work.
(2) It is important to have talents work happily to work in Xinling and make Xinling a stage for talents to demonstrate their wisdom.
(3) Talents are the foundation of the company's development, and the company attains development only with required talents.
Learning concept: lifelong and boundless learning
(1) In the modern society, we must keep learning, progressing and improving. We fail if we don't advance or when we slow down.
(2) To build Xinling into a learning organization, every responsible person should promote the learning among employees as a coach.
Concept of Honor and Disgrace
Proud of creditability, and ashamed of dishonesty. Proud of responsibility, and ashamed of evasion. Proud of compliance with rules, and ashamed of violations. Proud of work, and ashamed of prattling.
Proud of fineness, and ashamed of roughness. Proud of saving, and ashamed of wasting. Proud of learning, and ashamed of complacency. Proud of innovation, and ashamed of conservatism.
Proud of unity, and ashamed of collusion. Proud of probity, and ashamed of corruption. Proud of activeness, and ashamed of passiveness. Proud of diligence, and ashamed of laziness.
Xinling's Logo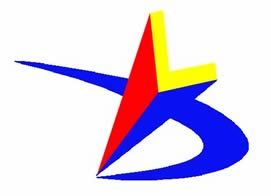 Interpretation of the logo:
1. The logo gives a strongly dynamic sense as whole. Its attractive 3-dimensional visual effect meets the requirement for being eye-catching, symbolizing the Xinling company's sense of the times and its spirit for keeping pace with the times and advancing relentlessly.
2. The logo is created with the three primary colors: red, yellow and blue, symbolizing the enthusiasm, open-mindedness, hard work and pragmatism of Xinling with the inherent spirit based on scientific organization. Red represents the eternal vitality of the enterprise; yellow represents its scientific nature, knowledge and brilliant achievements; blue represents the enterprise's high potential. The three primary colors organically constitute a unified whole with a three-dimensional feel.
3. The three-dimensional L and the deformed L in the logo form a staggered and unified visual difference. The initial letter L of Ling and the red and blue colors form a three-dimensional Y-type. This form looks like the ore with multiple edges and corners, and also represents the attributes of smelting. The staggering and deformation of the two create a moving star, which symbolizes the significance of smelting and suggests that the company is a future start and represents new hope.